Give, and it will be given to you. They will pour into your lap a good measure — pressed down, shaken together, and running over. For by your standard of measure it will be measured to you in return.
Luke 6:38
If you want to make a contribution to our local missions, please use the button below.

Thank you!!!
STREET EVANGELISM

In obedience to our Lord's great commission (Mt 28:18-20), North Christian Church has "hit the streets" with the Gospel message. Our aim is to be pleasing to our Lord in Heaven (2Co 5:9), regardless of our endeavors; however, as the Bible states, we are to have a special emphasis, a central calling, to spread the good news of Jesus Christ, our Lord and Savior. We believe this to be a primary reason why our God has ordained our residence here on earth after salvation.

We regularly go out "by twos" (Lk 10:1) to evangelize, offering Christ's love to those who seem to need it most, and compassion to those in real need. Anyone who's ever participated in such an effort will attest to God's grace working through them, even filling their mouths with the right words to share, in the moment, as scripture promises.

"The gospel must first be preached to all the nations. When they arrest you and hand you over, do not worry beforehand about what you are to say, but say whatever is given you in that hour; for it is not you who speak, but it is the Holy Spirit" (Mk 13:10-11).

It may not always be "easy" to walk up to a stranger in hopes of giving them the Gospel, but we know it is good and righteous…and with the right amount of faith, we have the courage to do so. Praise be to God for giving us that faith!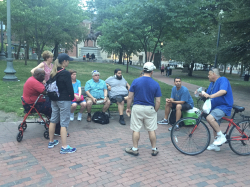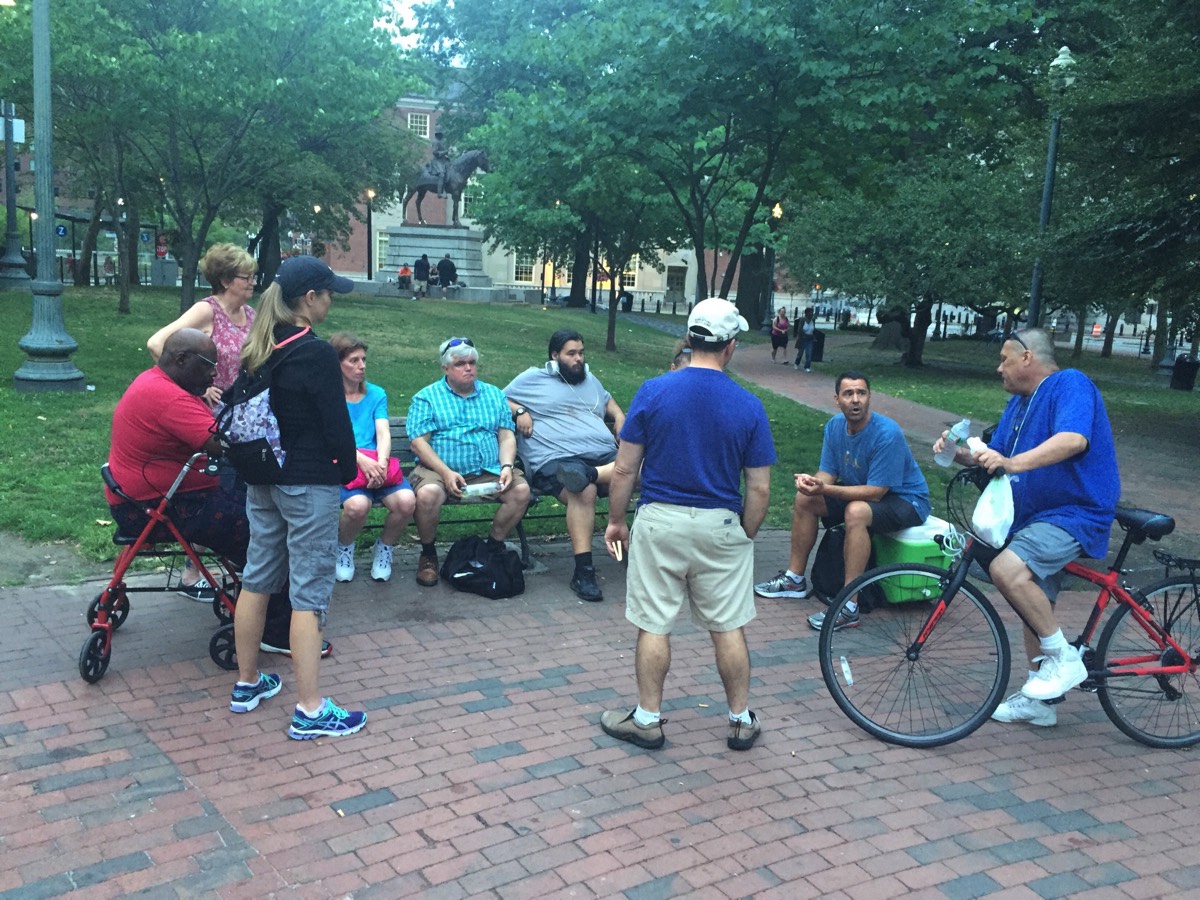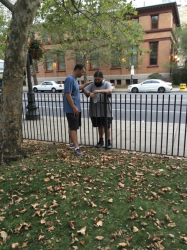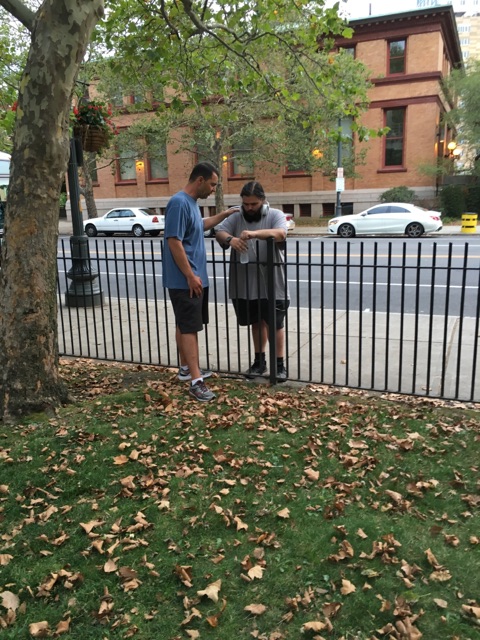 GRACE GIFTS MINISTRY

"We know love by this, that He laid down His life for us; and we ought to lay down our lives for the brethren. But whoever has the world's goods, and sees his brother in need and closes his heart against him, how does the love of God abide in him? Little children, let us not love with word or with tongue, but in deed and truth" (1Jn 3:16-18).

Every believer has a unique calling and a special way of relating their love to others. Some are called the "traditional" way, preaching the Gospel from pulpits and/or street corners, while others are called quite differently - same love, just different applications. The Grace Gifts Ministry is another way that the individuals at North Christian Church have stepped out on faith and shown Christ's love to their neighbors.

It's hard for most Americans to fathom, but there are many, many people that have fallen on hard times. Some might even admit that it's their "own fault", which is a humbling thing for anyone not in their position to hear. May we learn a wonderful lesson from that perspective, for tomorrow, it may be any one of us! Christ reached out to those in need, compassionately. "When He went ashore, He saw a large crowd, and felt compassion for them and healed their sick" (Mt 14:14).

This wonderful ministry hands out small care packages to the homeless and the needy. Inside the package are essentials such as toothbrushes, toothpaste, shampoo, soap, lip balm, etc. We also place salvation tracts in the packages and small Bibles when funded.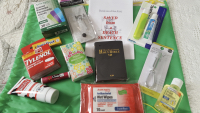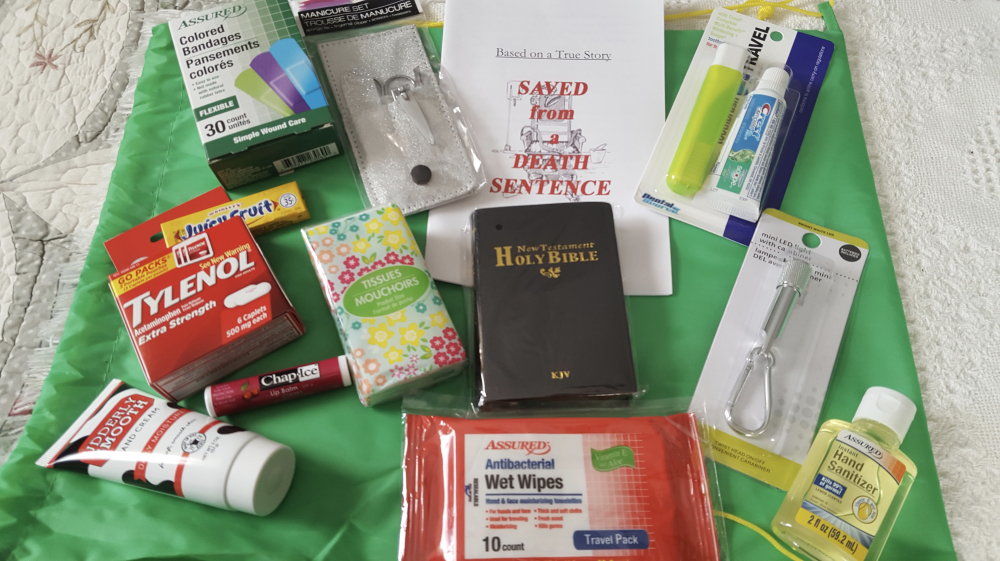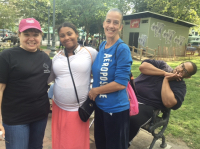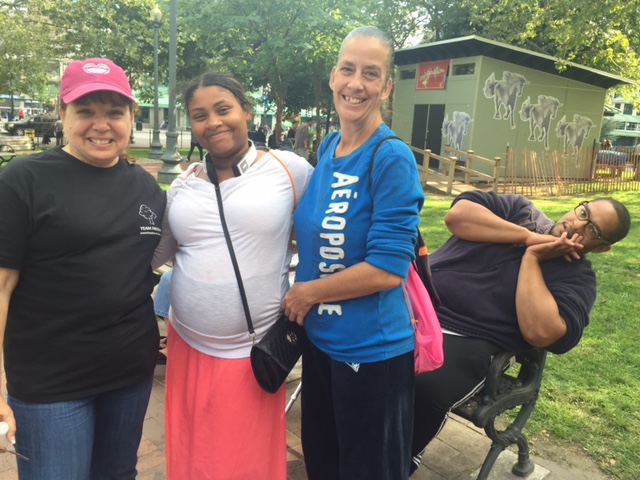 THE "YOKE"

"Take My yoke upon you and learn from Me, for I am gentle and humble in heart, and YOU WILL FIND REST FOR YOUR SOULS. For My yoke is easy and My burden is light" (Mt 11:29-30).

The "Yoke" is the nickname given to an apparatus that a single individual may choose to walk with. The Yoke gives members of North Christian Church a reason to walk, a purpose. What greater purpose can one endeavor to undertake than the great commission? What greater thing to do while getting in a little exercise than to wear a sign with big bold letters exclaiming "Jesus Saves" on the front and Ac 4:12 on the back, which reads, "And there is salvation in no one else; for there is no other name under heaven that has been given among men by which we must be saved"?

It may not be the most conventional way of spreading The Good News, but it certainly is effective…just ask anyone who's walked even a mile on a public road. If you don't believe it, sign up for a walk of your own - it is lent freely to all those willing to don it.